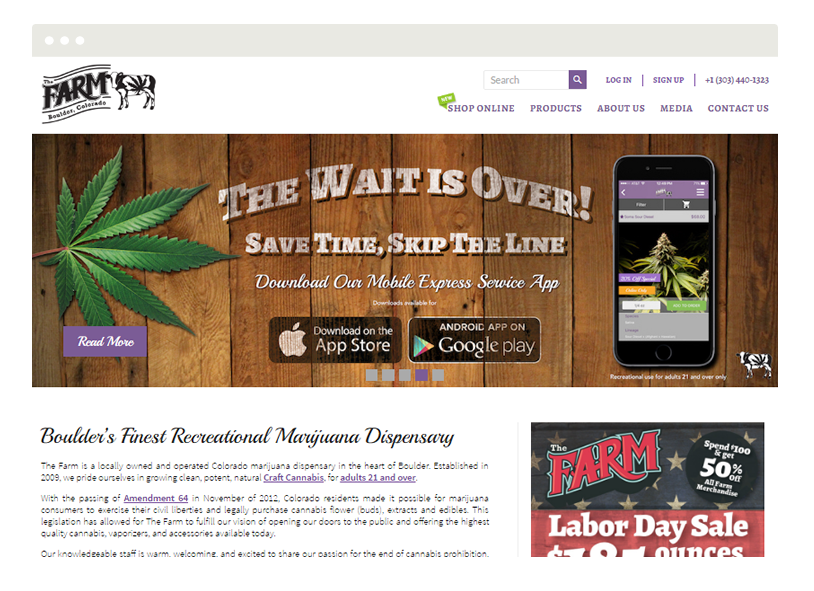 the Farm is a locally owned and operated Colorado marijuana dispensary in the
heart of Boulder. Established in 2009.
With the passing of Amendment 64 in November of 2012, Colorado residents
made it possible for marijuana consumers to exercise their civil liberties and
legally purchase cannabis flower (buds), extracts and edibles. This legislation
has allowed for The Farm to fulfill our vision of opening our doors to the public
and offering some of the highest quality cannabis, vaporizers, and accessories
available today.